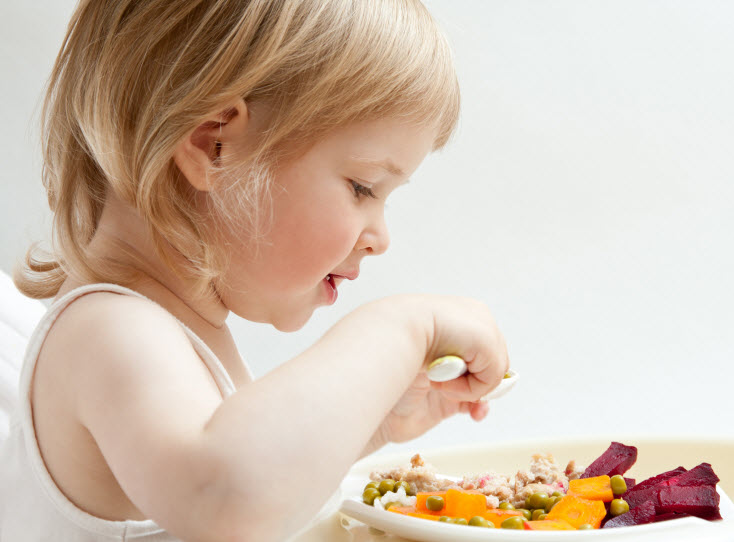 Childcare meals - fresh on site every day
We have partnered with Real Food for Real Kids to provide fresh meals and snacks of the highest quality to the children in our care at Alphabet Treehouse. RFRK prepares delicious and nutritious foods made with organic and locally-sourced meat, poultry, fruits and vegetables to ensure your child is provided with the healthiest and most nutritious ingredients. RFRK employs nutritionists that develop seasonal, child friendly menus that feature a "farm to table" philosophy. The menu provides for a nutrient-rich diet that focuses on expanding children's palates early on, and is free of artificial colouring and artificial preservatives.
Below is a sample of our weekly menu, which includes breakfast, lunch, and an afternoon snack. Let's explore it!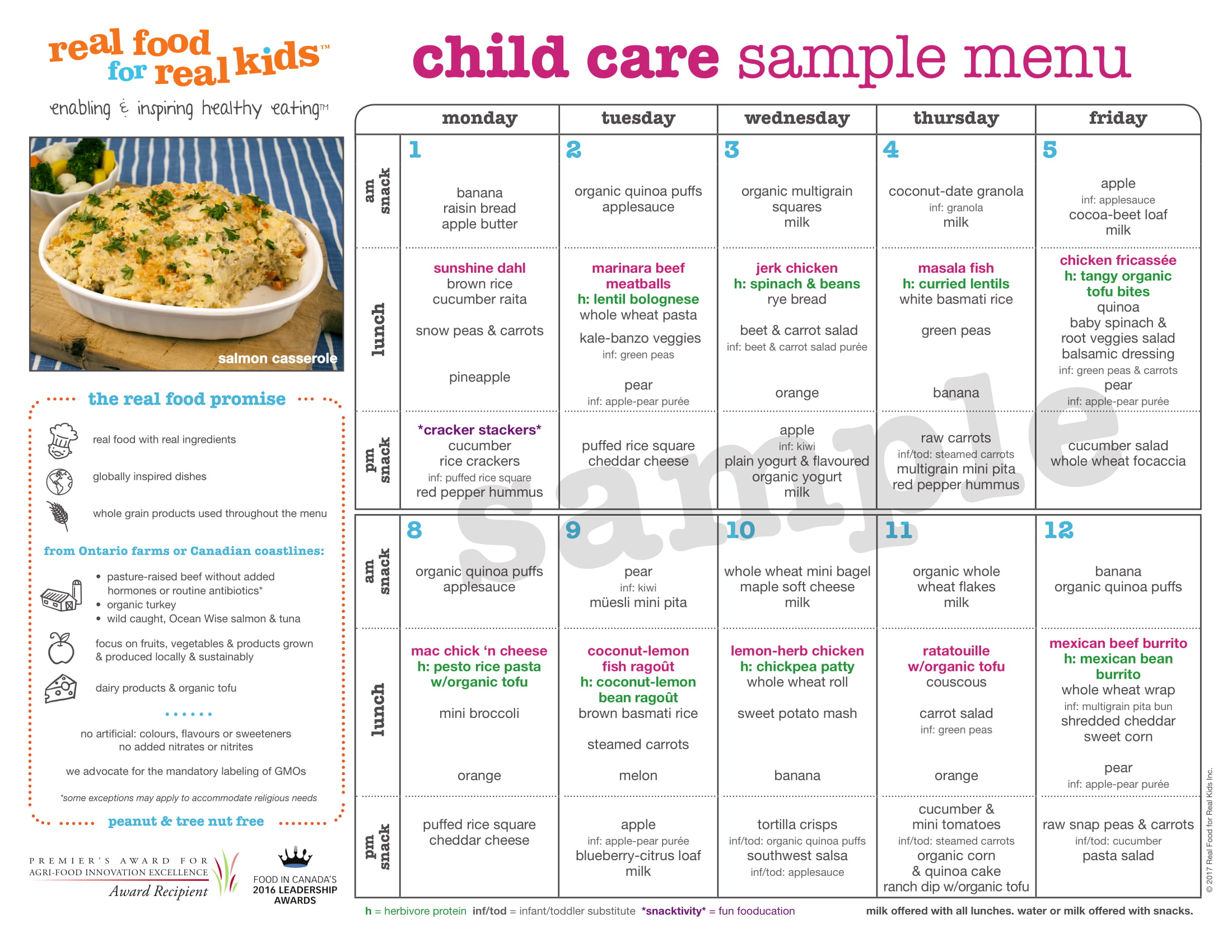 Our menu offers creative, flavourful and nutritious options that children enjoy. All our meals are prepared daily with the finest ingredients that are sourced locally.
Our menu exceeds the requirements for the Ministry of Education Early Years Act 2014 and Canada food guide.
Alternative food choices will be provided for children with food allergies and sensitivities. We are nut cautious facility.